<![if !vml]>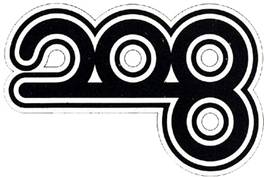 <![endif]>
November 1972
Het blad Deejay publiceerde elke maand nieuws en feiten rond Radio Luxembourg en de DJ's. Dit zijn de highlights uit het blad van November 1972
<![if !vml]>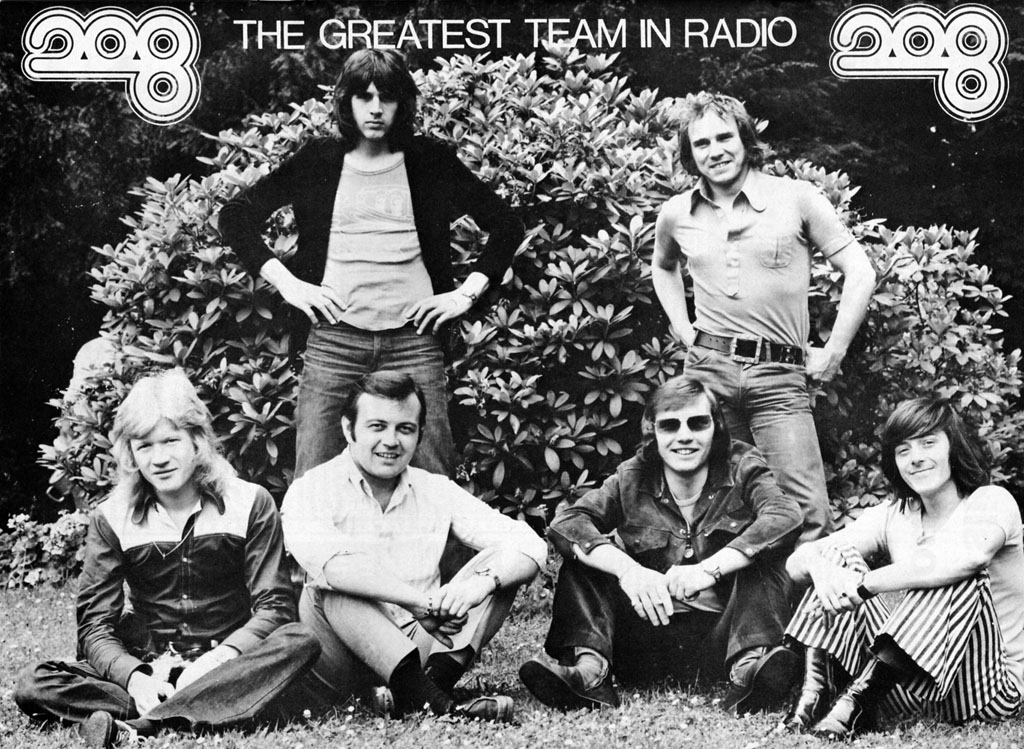 <![endif]>
---
<![if !vml]>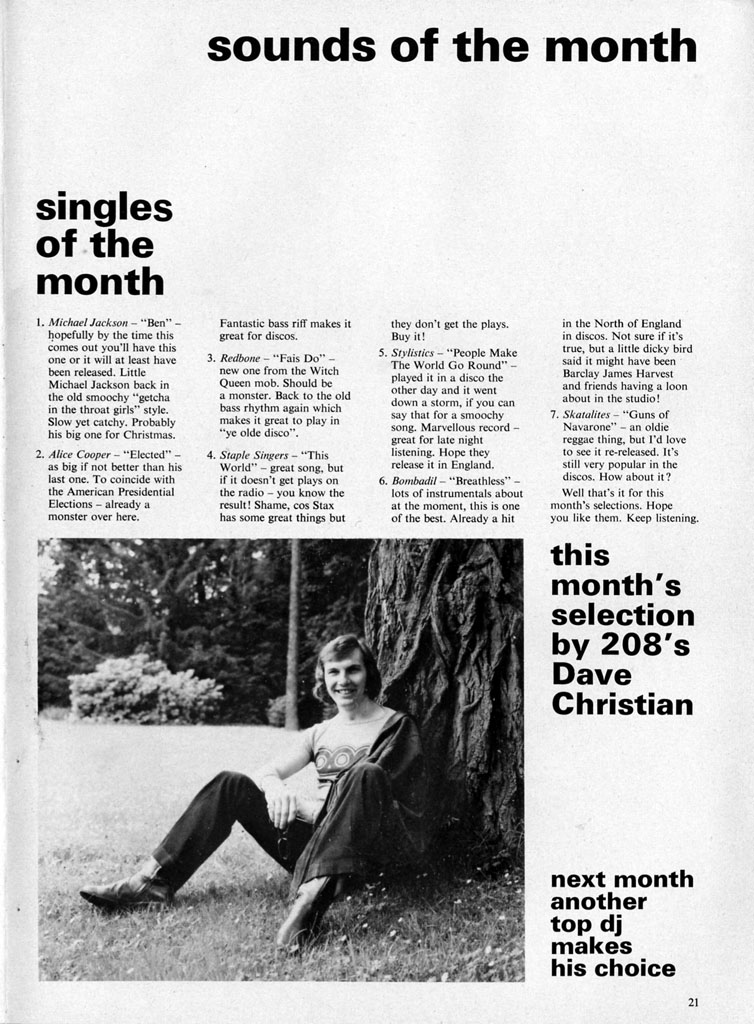 <![endif]>
---
"I don't really see very much coming from commercial radio in Great Britain"
<![if !vml]>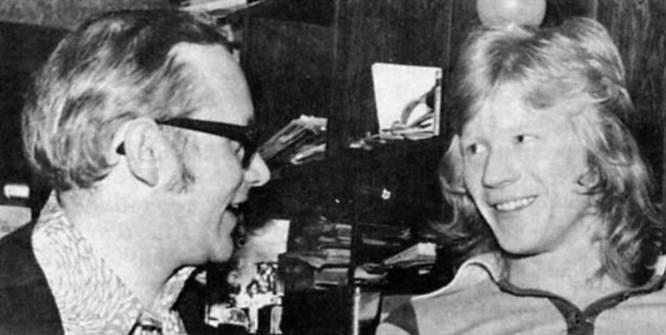 <![endif]>
Canadian born Kid Jensen's nightly programme "Jensen's Dimensions" is certainly one of the most popular features on Radio Luxembourg, and is unique in the sense that Kid chooses the record content of the show himself, often only a short while before going on the air. He was recently voted fourth in the Melody Maker disc jockey poll, the highest placing achieved by a 208 DJ in recent years. But let's go back to the beginning in Canada ...
"I was born in a place called Victoria in 1950. My father was a jazz musician who worked a lot in television and radio. This was my first introduction to radio, because I used to go to the studios with him all the time. We moved around a lot and heard a lot of radio. I was always fascinated by radio, especially the music aspect of it. I learnt to play piano and trumpet, and when I was 14 I started off doing odd jobs at one of the local radio stations, operating a board controlling the sound, that sort of thing. I remember the first thing I ever spoke on the air was a commercial for a car company.
"At 16 I got my first programme which at that time was a Top 40 show on a local am station. So I quit school for radio, which surprised even me, because I didn't think that I'd take that much interest in it. Till then I was also in a group, and I decided that radio was a good medium for a frustrated musician - to listen to music, to present music - because that was my basic interest, music.
"After six months I moved to a middle of the road station, I was doing classical programmes on an fm station, I was doing morning shows, I was doing all sorts of things actually, being the youngest in the area I was always doing the odd jobs.
"Then as I worked around I started playing contemporary sounds or as they were known then `underground music' - in 1967 music that came out of San Francisco - Grateful Dead, Jefferson <![if !vml]>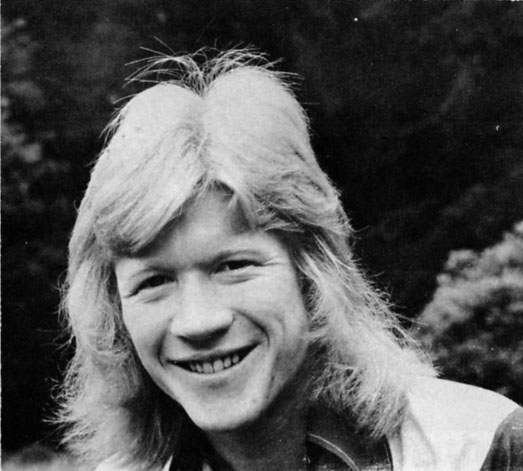 <![endif]>Airplane, etc. And I was working on an fm station outside of Vancouver."
How did you come to make the move over to Luxembourg? I believe that originally you were telephoned and offered the job, is that correct?
"Actually I was sent a telegram. Initially when I joined the station I wrote a letter with an audition tape, because a buddy of mine from Caroline South, Steve Young, came to work at the station where I was working. I'd never even thought of radio in Britain. About the same time he came it co-incided with a `Danger Man' series on TV, and I found out later that it was set on Radio City. So I asked Steve about radio in England, and he said that the pirates were dead, which was why he had come to Canada, but why not try Luxembourg. So I did and about a week later I had a telegram saying that if I could be over within 96 hours the job was mine. So I packed up my job, said goodbye to everyone, and got over here quickly with no hesitation. That was 1968, and I've been here pretty well permanently ever since, except for a two and a half month period when I went back to Canada to do radio and TV in the Yukon."
What was the reason for that? Did you actually leave the station?
"Yes I did. I was not asked to leave. I left because I was dissatisfied with the programmes as such. Well, the real reason was that I didn't want to play what somebody else told me to play, I wanted to play my own thing. I thought that I could best put across my own personality by playing  the music I enjoy playing, that I felt a part of, that I could relate to. Up until then I'd been doing some pop shows, and then on two nights a week I would do a three hour dimension programme, called the 'Underground Incident' or something. So I'd go and start at ten o'clock at night and be happily doing pop shows, and then all of a sudden - WHAM! When you're playing the Jefferson Airplane it's a whole different scene you see, and I felt the audience was thinking well who's he trying to kid - who is he really - he's not being very honest. Which is true. I mean I can adapt myself easily, I could do a country and western show, I could do Scottish folk music, I feel I could do that quite adequately on the radio - but I think people can tell whether you are being honest and sincere or not. And I felt that I could do it better playing the music I am now. There's more scope, more things to talk about."
What were you doing actually in the Yukon?
"Radio and TV. It was a fairly middle of the road station in the town of White Horse. It was very cold in the Yukon - 45°F below zero when I was up there, and you had to dress really warm, and I was glad to be back in Luxembourg after that experience. The station would play country music for a few hours, then middle of the road 'easy listening' music, then they'd get into rock and pop and I'd do that. Also there was a TV station I used to do late night news and commercials for them."
And so you came back to Luxembourg. Why?
"Well they sent me another telegram saying that if I came back they would be happy to let me have my own show seven days a week instead of just two, and they needed somebody to do the show, and would I come back. And I said yeah right away, because I didn't hate Luxembourg - the reason I left was because I wanted to do my own show regularly."
Was that the occasion they had the telecast thing?
"In Leicester Square - oh yeah, that was great - I couldn't believe that."
How do you find life in Luxembourg?
"Life here can be a bit strange for the first six months or so. It takes a while to get used to, getting used to the people - they are friendly after they know you. The food here is great of course. The one thing about Lux is that I feel wasted. I'm 22 now, I work two hours out of a 24-hour day - so that leaves me with pretty well 22 hours to do nothing. Living in a big city has advantages for that - there's always some sort of incentive. I don't feel the incentive to do things, you see. I'm just wasting my time - it's my own fault I suppose, a more ambitious person would be reading, or writing a book or something like that.
<![if !vml]>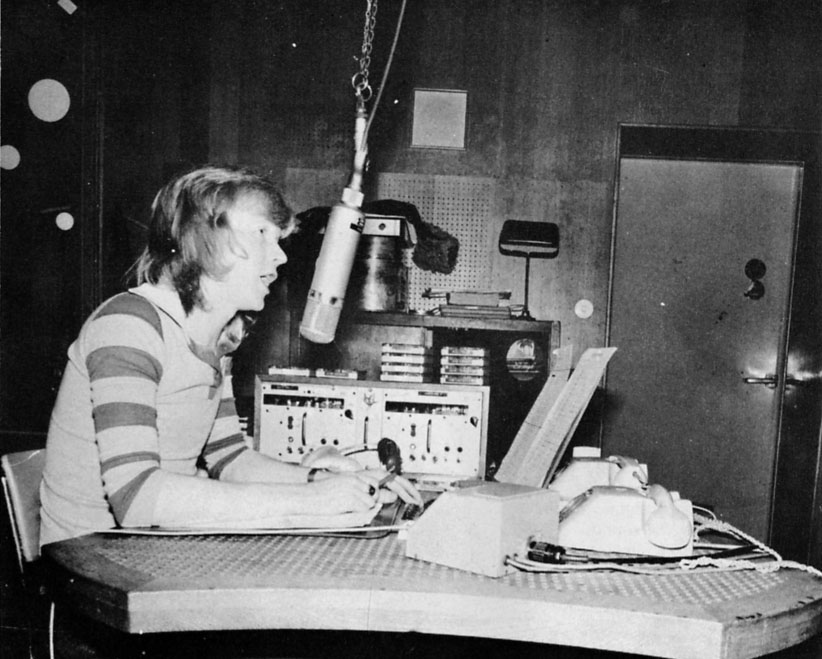 <![endif]>"I feel that there is so much in the music industry in London, and not being all that far away, and also being part of the one commercial station that England has - having all this time with nothing to do I'd rather have more part of the music scene. Not particularly business, but just associate myself more and be involved with the workings of the music."
You mentioned commercial stations just now. Any thoughts on the forthcoming UK commercial radio scene?
"I worked on a few stations that were pretty hick, and a few that were very good before coming to Luxembourg - but I don't see very much coming from commercial radio in Great Britain. It's not that I'm afraid of it at all, because I would dearly love to have some competition. On Luxembourg at the moment it's so easy to get stagnant. I mean you're on the air between I and 3 in the morning, there's nobody competing with you, and you wonder if everyone's listening to you because there is nothing else on the radio. I would love competition - like Radio Geronimo, Radio Monte Carlo and Radio North Sea. The first two when they were going tried to put out contemporary music - they didn't get ratings for them, but they thought they could. They used to come on the radio and make fun of the things I used to do. It was great, really, because I thought these bastards are trying to take away all my listeners, and I'm not going to let them do it. I know it sounds corny but it makes you give more - you really try harder.
"Remember that in Canada or the USA a programme director will take all the DJs into a room and look at the ratings and if you don't have top rating and you're doing the 6 to 9 show - they want to know why, and you leave the station if you're not doing it right. I love that.
"As far as commercial radio goes in Great Britain I can see it going two ways. I don't think they will try to copy the Americans, and it won't be like the pirate stations with the needletime restrictions. I can see it being very local and very middle of the road, then hopefully after about five years or so stations will begin to specialise like they do in the States, they can play middle of the road music or country and western, or they can be a news station or have chat shows, etc.
"As long as it doesn't turn out like the many second rate American stations. It's not so much presentation as knowing your market. You could bring the top New York Radio Station to London, but it would die the death surely, because they are not ready for it. Similarly in America a lot of English radio would sound very hick. There's nothing wrong with that as long as it is successful, as long as people enjoy it, which is, after all, the prime reason for being there. No, honestly, I don't really see a lot happening at all. I <![if !vml]>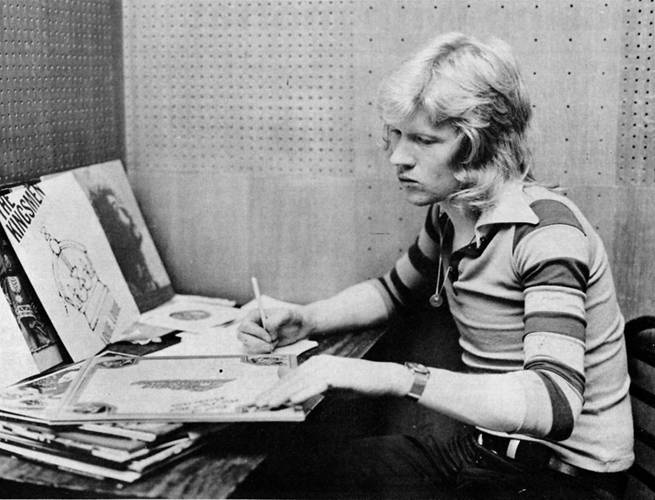 <![endif]>would love to be proved wrong, but by what people tell me about this needletime it's just ridiculous."
Kid, what about artists. Who are your personal favourites at the moment?
"At this time I listen a lot to a guy called Bobby Whitlock from America, he has a new album out in England on CBS. He used to be with Derek and the Dominoes, and used to play with Delaney and Bonnie, as a young kid out of Tennessee and is very, very good. I like Dylan. My musical tastes are really very varied. That's one thing I would like to get across to people, because so many people will not ask for me to do commercials or special presentations immediately you play the kind of music I play. You become stereo-typed even by people within this company. Lux considers that if it's going to be Kid Jensen then it's going to be Deep Purple, Uriah Heep, Black Sabbath, Grand Funk Railroad that sort of thing. thing. But there's also a lot of Joni Mitchell, a lot of Miles Davis, Weather Report and John McLaughlan, involved in the show too. Neil Young, Dylan and the rest of it - it's a very varied thing."
You are often linked in the DJ world with John Peel. How do you feel about that?
"Surprisingly enough our tastes in music are decidedly different. This is one of those areas where people tend to stereo-type you. In England I really have to watch out for this ... people do say 'Jensen, Peel - the same thing!' It's not at all. Just listen to the programmes and you will find this difference in our musical tastes. Our styles are different. You know, one day I would very much like to do a double show with John Peel. I think it would be very interesting and prove a lot of people wrong - who classify us and put us into the same sort of thing.
"I love listening to John, I think he has a very great sense of humour, very dry ... in fact I like his sense of humour better than anything else. I don't myself like to work the way that he works, but then I think that everyone should do their own thing, otherwise it's pointless. For instance, lots of ballroom DJs in England try to copy Rosko, or Blackburn, or somebody, and it's pathetic really. The same thing largely applies to US radio, every DJ has the same things to say. When I'm 30 I don't want to be saying the same thing as everyone else. I want people to listen to me not just because he's playing music, but because he's got something to say - not a genius, but he's got a personality, some sort of warmth. He's got his own individual style, and he's putting something across that nobody else is.
"I don't want to copy anybody. Underground DJs in England always have to be very sombre and talk like John Peel - by no means smile, that would be uncool! I've got no time at all for these people."
---
On the road with the 208/tamla show
Following reports of fantastic scenes at the Radio Luxembourg/Tamla nights at the Top Rank suites, "Dee Jay and Radio Monthly" decided to investigate. Here are the random (rambling) jottings of our mobile reporter who accompanied 208 Press Officer and DJ Paul Burnett to Liverpool:
'"Met Jimmy Parsons at Hertford Street ... "glorious day for flying" . . . drove to Heathrow where we almost ran down Paul Burnett ... one hour wait and the bar was closed! ... pleasant flight but very abrupt landing ... taxi to hotel ... few drinks at the hotel ... over to Top Rank Suite to meet manager and resident DJ's Dave Griffiths and Ricky Van Dyke ... Paul to do two hours (8.30 to 10.30) ... few fans already queueing outside ... usual Tuesday attendance already in by 7.45 so it looks good ... 8.20 Ricky Van Dyke hands over to Dave Griffiths to get the audience really warmed up ... 8.25 girls all round the stage now (which is well decorated with 208/Tamla material) ... screams as Paul goes through backstage to get ready ... 8.40 Paul goes onstage to earshattering screams which rise to deafening level as he tosses out a Tamla T-shirt, a poster, some records and some photographs... all interest in dancing lost for the time being as hands grab for records, pictures, posters, Paul (!) ... bouncers now appear each side of the stage ... the record playing equipment (hopelessly inadequate for a venue such as a new Top Rank suite) is constantly knocked and another few Tamla grooves are lost forever ... Paul now produces pictures of himself and the reaction is almost total hysteria ... competition - three in a T-shirt ... one of the winners Karen Geoghegan (16 tomorrow) admits she doesn't usually come to the Top Rank on Tuesdays - but heard about it on the radio and came really to see Paul - "I Think He's Great" . . . by now almost impossible to see the stage from the back of the ballroom ... more competitions ... more problems with equipment brings moans from the back of the room where people are still interested in dancing ... the whole event is really going down well ... by now girls in the front are in real danger of being crushed, and the bouncers are having a job to keep the stage clear ... Paul by now sweating profusely and working very hard ... crowd reaction to anything connected with Jackson 5 or Michael Jackson is fantastic ... 9.30 grabbing hands and screams are still there even for copies of "Dee Jay and Radio Monthly"! ... Dave Griffiths trying in vain to keep the records going, but is fighting a losing battle ... "stripper" competition gets great reaction ... just after 10.0 Paul hands back to Dave and is immediately inundated by autograph requests ... eventually we take an escape route through the back of the hall via the roof to the Manager's office ... the usual attendance has been quadrupled ... another successful Radio Luxembourg/Tamla evening has been and gone."
Don't forget these special nights continue well into 1973 so watch out for details at your local Top Rank Suite, listen to 208 or read "Dee Jay and Radio Monthly".
---
<![if !vml]>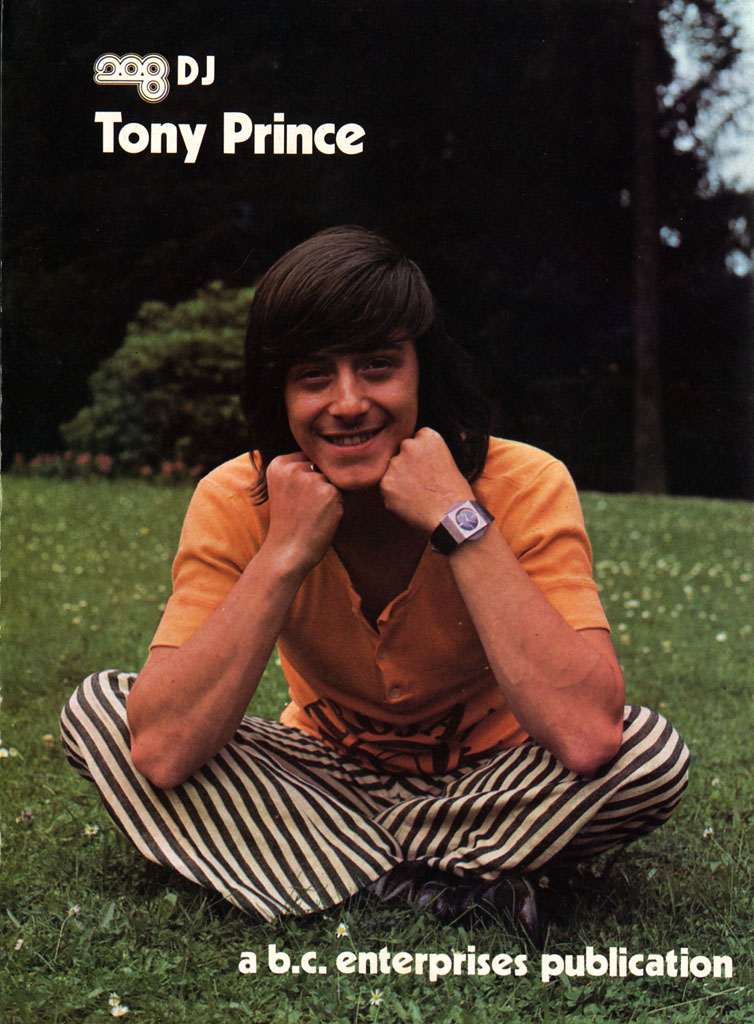 <![endif]>
Terug naar Radio Luxembourg HOME